Dalej, szybciej i z większą precyzją rażenia. Broń hipersoniczna - (nie)odległa przyszłość?
Boeing X-37B. Fot. United States Air Force/Michael Stonecypher
Jedną z najważniejszych cech supermocarstwa jest zdolność do projekcji siły, wykonania uderzenia, któremu potencjalny przeciwnik nie zdoła zapobiec. W latach powojennych zdolność tą realizowano za pośrednictwem pocisków balistycznych przenoszących broń jądrową. W obliczu powstających coraz skuteczniejszych systemów obronnych, chroniących przed uderzeniem pocisków rakietowych, zwłaszcza w przypadku ataku dokonanego niewielką liczbą rakiet, państwa dysponujące odpowiednim potencjałem technologicznym prowadzą coraz bardziej intensywne prace nad bronią nowego rodzaju - hipersoniczną. O programach mających na celu skonstruowanie uzbrojenia tego rodzaju dla Defence24.pl pisze Marek Dąbrowski.
Zdecydowana większość krajów dążąc do podniesienia swoich zdolności militarnych (ofensywnych jak i defensywnych) realizuje plany pozyskania konwencjonalnych systemów uzbrojenia. W miarę możliwości osiągane są pełne lub częściowe zdolności związane z precyzyjnym uderzeniem na wybrane cele lub zapewnieniem skutecznej osłony, przede wszystkim przed atakiem lotnictwa i rakietowym.
Zdolność do precyzyjnego uderzenia posiadają obecnie nawet niewielkie, ale posiadające odpowiednie zasoby ekonomiczne i technologiczne kraje. Dzięki temu, mogąc wykonać atak w skali taktyczno-operacyjnej, mogą one wywierać pewnego rodzaju "presję" na silniejszym potencjalnym agresorze, wymuszając redefinicję jego dotychczasowej strategii sposobu użycia sił zbrojnych i wykorzystania ich możliwości. Z drugiej strony duży potencjał obronny jak i ograniczony ofensywny stymuluje rozwój zbrojeń i szukanie środków ich przełamania. Wskutek tego "wielcy gracze" sceny militarnej intensywnie szukają rozwiań dającym im niekwestionowaną przewagę lub skuteczność wystarczającą do realizacji ambitnych planów.
Takie kraje jak USA, Rosja i Chiny starają się pozyskiwać broń nowej generacji – wysokoenergetyczną czy hipersoniczną/hiperdźwiękową - ale również intensywnie rozwijać systemy przenoszenia i naprowadzania broni nuklearnej (często niedofinansowane i zaniedbane w poprzednich latach). Dołączają do nich Indie, Francja czy mniejsi gracze, jak Izrael, chociaż zdolności osiągane przez te państwa (lub będące w obszarze ich zainteresowań i realnych możliwości) nie dorównują zdolnościom tych pierwszych.
Systemy klasy HGV (Hypersonic Glide Vehicle) wymagają posiadania wysokiego potencjału militarnego, technologicznego i przede wszystkim ekonomicznego. Ich wysokie możliwości są ograniczane koniecznością posiadania szeregu komponentów, takich jak chociażby odpowiednich rakiet nośnych (czy innych pojazdów) do ich przenoszenia, globalnego system rozpoznania i pozycjonowania, dowodzenia, walki radioelektronicznej i osłony, niedostępnych dla większości państw.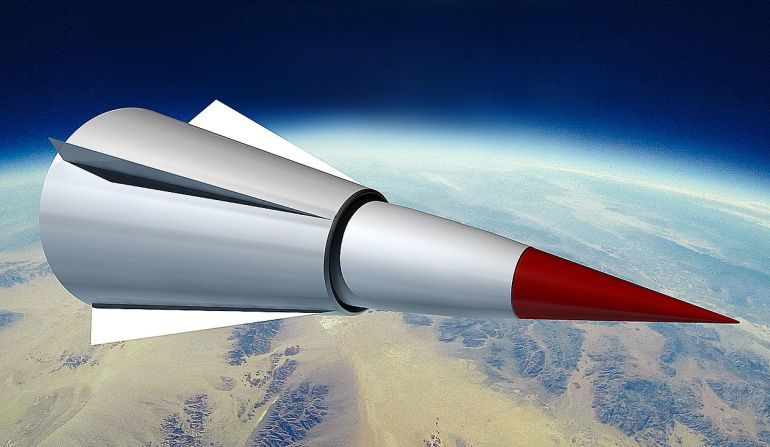 Chiny przeprowadziły już siódmą próbę rozwijanego szybującego pocisku hipersonicznego DF-ZF (HGV) (wcześniej znanego jako WU-14) 29 kwietnia 2016 r. na specjalnym obszarze strzelań Taiyuan Satellite Launch Centre/Wuzhai w prowincji Shanxi. Wystrzelenie nastąpiło z wykorzystaniem pocisku balistycznego DF-21, znanego na Zachodzie, jako "zabójca lotniskowców". Trzy dni wcześnie Rosjanie również przeprowadzili lot swojego pocisku hipersonicznego 3M22 Cirkon. Świat dowiedział się o nim wraz z prezentacją Brahmos II, wersji która w przyszłości będzie - być może - jego eksportowym wariantem. Zdaniem wielu specjalistów wzrost liczby testów i postępy prac nad nowymi pociskami spowodowane są przede wszystkim zwrotem politycznym i militarnym USA w kierunku Azji i Oceanii i związanym z tym przemieszczeniem systemów obrony przeciwlotniczej i przeciwrakietowej na tym kierunku. Specjalne raporty przygotowane w USA szacują, że rosyjskie pociski będą gotowe do użycia w 2018, a chińskie w 2020 roku.
Czytaj też: Rośnie zagrożenie dla lotniskowców US Navy. Koniec swobody operacji?
Chiny
System uzbrojenia DF-ZF jest traktowany, jako część szerokiego programu dającego zdolności do odstraszania i ofensywnego działania przeciwko potencjalnym agresorom. Chiny już nie ukrywają, że tworzony przez nich program ma na celu uzyskanie zdolności do bezpośredniego zagrożenia terytorium zarówno USA, jak i innych krajów. Zakłada się, że DF-ZF będzie osiągał prędkość ponad 10 Ma, co w połączeniu z precyzją uderzenia da możliwość skutecznej penetracji amerykańskiego systemu obrony przeciwrakietowej.
Oprócz rozwoju nowych rodzajów broni jednym z elementów podnoszących możliwości chińskiego potencjału strategicznego odstraszania jest unowocześnienie starszych rakietowych pocisków międzykontynentalnych bazowania lądowego Dong Feng DF-5A do przenoszenia głowic typu multiple independently targetable reentry vehicles (MIRV) – chodzi o nowy pocisk DF-5B (zasięg 15 000 km). Taki sam program dotyczył będzie pocisków rakietowych DF-41 (o zasięgu 7000-8000 km) wystrzeliwanych z mobilnych platform kolejowych.
Czytaj też: Chiny budują "atomowe" pociągi. Test pocisku balistycznego.
Kolejny to balistyczny pocisk rakietowy DF-21D przeznaczony do zwalczania okrętów, posiadający głowicę manewrową z systemem wielosensorowych czujników zdolnych do precyzyjnego naprowadzania na obiekty będące w ruchu (zasięg do 1700 km). Inne nowe rozwiązania to DF-16, pocisk balistyczny średniego zasięgu (800-1000 km) i kontynentalne rakiety balistyczne DF-26 o zasięgu 3000-4000 km
Ponadto w Chinach intensywnie rozwija się okręty podwodne przenoszące rakietowe pociski balistyczne (SSBN - Ship Submersible Balistic Nuclear). Okręt podwodny klasy Jin Type 094 uzbrojony w 12 pocisków DF-41 w 2015 roku odbył swój pierwszy bojowy patrol i ocenia się, że w niedługim czasie chińska marynarka wojenna będzie posiadała od sześciu do dziewięciu takich jednostek.
Rosja
Program rosyjskich pocisków hiperdźwiękowych ma na celu nie tylko częściowe zastąpienie standardowych głowic rakiet balistycznych, ale przede wszystkim stworzenie nowego środka zdolnego do przełamania zachodnich systemów antyrakietowych. Wstępnie zakłada się, że pierwszy pułk mający na uzbrojeniu sprzęt tego rodzaju (uzbrojony w 24 pociski Ju-71) osiągnie gotowość operacyjną w latach 2020-2025. W pierwszej fazie lotu mają być one przenoszone przez nowe rakiety balistyczne Sarmat. W Rosji (a wcześnie w ZSSR) już od dłuższego czasu rozwijane są technologie związane z procesem wystrzeliwania i sterowania obiektami hiperdźwiękowymi. M.in. były one wykorzystywane podczas konstruowania głowic przenoszących ładunki jądrowe i zdolnych do manewrowania podczas ataku na cel.
Testy hiperdźwiękowego pocisku Ju-71 odbywają się w ramach programu 4202 i z wykorzystaniem rakiet balistycznych UR-100N UTTH. W 1990 roku przeprowadzano próby z systemem Ju-70/102E. W kolejnych testach wykorzystano już Ju-71. Pocisk ten według założeń ma docelowo rozwijać prędkość 11 000 km/h.
Natomiast korporacja Takticzeskije Rakietnoje Woorużenie zajmuje się projektowaniem hiperdźwiękowego pocisku manewrującego Cirkon. Jego nieoficjalny zasięg jest szacowany na 400-1500 km, a prędkość na 5-6 Ma. W jego projekcie najprawdopodobniej wykorzystano technologie eksportowej wersji Brahmos II. Docelowo Cirkon ma w pierwszej kolejności zastąpić pociski przeciwokrętowe kompleksu Granit.

W Rosji program modernizacji sił strategicznego odstraszania jest obecnie dynamicznie rozwijany i osiągnął ok. 50% zakładanych do pozyskania zdolności. Obejmuje on wprowadzenie na wyposażenie wojsk nowych okrętów podwodnych projektu 955/955A Burej SSBN (przenoszących 16 pocisków SS-N-32 (Submarine-Launched Ballistic Missile - SLBM), pocisków rakietowych RS-26 ICBM, napędzanych silnikami na paliwo stałe (kompleks Rubież) czy ciężkich kompleksu Sarmat,napędzanych silnikami na paliwo ciekłe oraz unowocześnienie bombowców Tu-95MS (do wersji Tu-95MSM) i Tu-160 (do wersji Tu-160M1), przenoszących pociski manewrujące Kh-101 i Kh-102. Dodatkowo, w Rosji na zmodernizowanych konwencjonalnych okrętach podwodnych (SSK) klasy Kilo wprowadzono zdolność do użycia pocisków manewrujących Kalibr 3M-14 (typu sea-launched cruise missiles SLCM).
Rosjanie pracują również nad torpedą (projekt Status-6) dalekiego zasięgu (ponad 6000 mil morskich) napędzaną małym reaktorem, rozwijającą prędkość ponad 96 km/h (głębokość operacyjna ponad 91 metrów).
USA
W USA od dłuższego czasu trwają prace związane z koncepcją zastosowania nowych superszybkich pocisków powstałych w oparciu o takie programy jak np. Prompt Global Strike (PGS). Od kilku lat prowadzone są próby systemów firm Boeing X-37B OTV (Orbital Test Vehicle), Lockheed Martin/DARPA Falcon HTV-2 (Hypersonic Technology Vechicle), Northop Grumman Experimental Spaceplane XS-1 (tu testuje się głównie silniki hipersoniczne wielokrotnego użycia).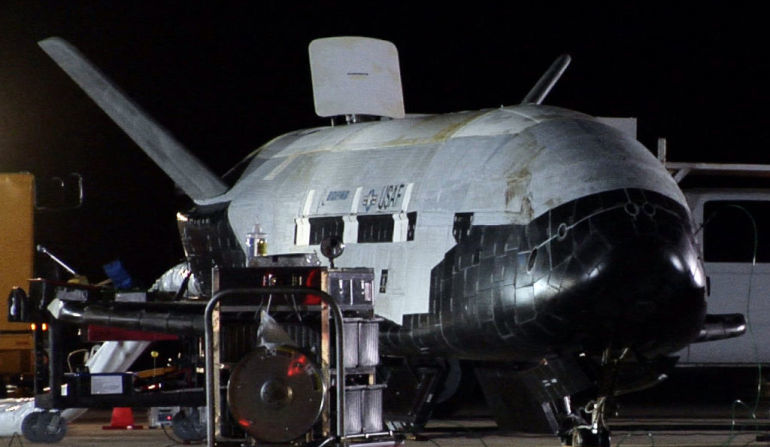 Eksperymentalny pojazd kosmiczny (Experimental Spaceplane) XS-1 posłuży m.in. do wynoszenia na niską orbitę okołoziemską ładunków o masie do 1500 kg. Ten hipersoniczny pojazd kosmiczny nowej generacji będzie do tego wykorzystywał silniki rakietowe wielokrotnego użytku. Głównym celem projektu będzie możliwość wykonania do 10 lotów w przestrzeń kosmiczną w ciągu 10 dni, przy użyciu uproszczonej infrastruktury i niewielkiej liczby osób obsługi.
XS-1 ma być przystosowany do wykonywania lądowań na typowych lotniskach, używanych przez samoloty komunikacyjne.
W USA przyspieszono prace nad zastąpieniem obecnie używanych pocisków balistycznych ICBM (LGM-30G Minuteman III) bazowania lądowego i SLBM (Trident II) kolejną generacją w przeciągu najbliższych 20 (te pierwsze) i 10 lat (te drugie). W celu redukcji kosztów programu rozważane jest połączenie wysiłków US Air Force (USAF) i US Navy (USN). Chodzi o wspólne prace nad głowicami, systemami sterowania, napędowymi czy odpalania. Jako najważniejsze założenia określono konieczność zapewnienia modułowości budowy, opracowanie wspólnych zasad konserwacji i przechowywania, by w przyszłości ułatwić kolejne procesy modernizacyjne.
Jednymi z ważniejszych programów będą również Long-Range Strike Bombers (LRS-B) bombowca nowej generacji oraz Ohio Replacement Program (ORP), następcy okrętów podwodnych SSBN typu Ohio. Nie mniej ważne będą programy pozyskania następcy dla pocisku AGM-86 ALCM, otrzymywania i analizy danych czy systemów zakłócania i walki radioelektronicznej.
Już dwa okręty podwodne SSN typu Virginia w wersji Block III wyposażone zostaną w nowy typ wyrzutni - vertical launching system (VLS) dla 12 pocisków Tomahawk SCLM (obecnie mają sześć pocisków wystrzeliwanych z wyrzutni torpedowych) natomiast od wersji Block V wyposażane one będą w Virginia Payload Module (VPM), umożliwiający wystrzelenie 40 takich pocisków. Podjęto też wstępne prace nad ich następcami w ramach projektu SSN(X), a pierwsze nowe okręty powinny charakteryzować się zwiększonymi możliwościami systemu napędowego oraz (co jest już możliwe) wykorzystywać rozwiązania biomimetyczne.
Kolejnym realizowanym programem jest TR-X poszukujący następcy wysłużonych samolotów zwiadowczych U-2. W ramach tego programu mają zostać uzyskane nowe zdolności w zakresie intelligence, surveillance and reconnaissance (ISR) na platformie przeznaczonej do długotrwałego operowania (ponad 40 godzin w wypadku UAV) na wysokościach ponad 21 000 metrów.
Całość prac modernizacyjnych w tym zakresie ma pochłonąć 348 miliardów USD w latach 2015-2024, a do 2040 okrągły bilon USD.
Jednocześnie kontynuowane są zakupy pocisków AGM-158 Joint Air-to-Surface Standoff Missile (JASSAM) w wersji A i B (Extended Renge).
Podsumowanie
Ostatnie lata pokazują, że następuje powolny wzrost wydatków zbrojeniowych w wielu krajach świata. Stale rozszerzające się obszary konfliktów, wzrastający stopień zaangażowani wielu państw w ich rozwiązywanie, ale również (a może przede wszystkim) stopniowy wzrost napięcia miedzy krajami starającymi się rozszerzyć swoją dotychczasową strefę wpływów powoduje, że już dzisiaj dynamicznie rozwija się zdolności do realizacji tych ambitnych planów.
Czytaj też: Działa eletromagnetyczne i lasery zastąpią "klasyczne" pociski? Wysokie energie na polu walki.
Zarówno USA, Rosja jak i Chiny wraz z modernizacją i rozbudową swoich strategicznych triad jądrowych równolegle rozwijają programy broni przyszłości, do których zaliczamy bronie wysokoenergetyczne (elektromagnetyczną, mikrofalową i laserową) jak i technologie hiperdźwiękowe.
Broń hiperdźwiękowa zapewni im możliwość szybkiego (prewencyjnego) globalnego ataku na dowolne cele i stanowić będzie uzupełnienie istniejących systemów jądrowego odstraszania.
W niedalekiej przyszłości posiadanie własnej broni hiperdźwiękowej będzie niezbędnym atrybutem supermocarstwa militarnego (a może nie tylko supermocarstwa?). Ale czy będzie to długa droga, czy może niewielki skok – o tym, podobnie jak i o wartości nowej broni wysokoenergetycznej, przekonamy się już niedługo. Pierwsze wyniki testów i prób są pozytywne i nastrajają optymistycznie. Co ciekawe, jedyne systemy zdolne do walki z nowo opracowywanymi to również wysokoenergetyczne czy hiperdźwiękowe.
Stale rosnące zagrożenie ze strony krajów takich jak Północna Korea (ujawniła niedawno pociski Hwasong-13 ICBN (KN-08) napędzane silnikiem na paliwo ciekłe o zasięgu 5500÷6000 km) czy Iran (wprowadza na wyposażenie zmodyfikowane pociski Shahab-3 o zasięgu ponad 2000 km) wymusza konieczność stworzenia nie tylko systemów obrony antyrakietowej, ale także prewencyjnego odstraszania. Również takiemu celowi służyć ma rozwój broni hiperdźwiękowej i wysokoenergetycznej.
Najważniejszym celem jest jednak stworzenie skutecznego narzędzia do realizacji globalnych interesów politycznych i ekonomicznych. Dotyczy to szczególnie takich zapalnych rejonów jak obszar Azji i Oceanii (zwłaszcza Morza Południowochińskiego) czy bogatej w surowce energetyczne Arktyki. To na tych obszarach (i ich opanowaniu) skupione są obecnie wysiłki czołowych mocarstw światowych i to one mogą stać się zarzewiem przyszłych konfliktów o skali, intensywności i oddziaływaniu nieporównywalnym do tego, co znamy z obszaru Zatoki Perskiej, północnej Afryki czy chociażby Ukrainy.
Marek Dąbrowski